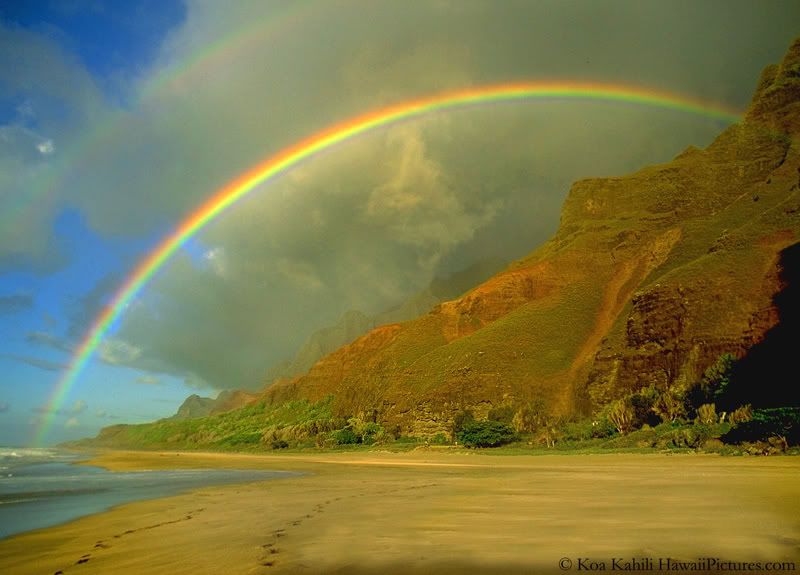 December 27, 2010 (3:45am)
The first day of my new 'Reality'... Wow, I feel like I have lost my BETTER HALF and yet I feel in the past that I have been here before (you know letting go of some thing or some one). Letting go isn't always easy to do...

See Lord I had to let go of the idea of him because he consumed my thoughts my future plans, my current reality! Yes, All this while he never made a commitment to me. He always called me his friend and so I gladly took the title a long with all the other friends... The funny thing is he really did take me by surprise because of course you know I thought I knew what was 'BEST' for me. I believed I knew what I wanted... I had my 'LIST' that list of the perfect person for me. Oh sure I had meat on my list... you know the things that mattered. I knew first and foremost that he had to be spiritual and more spiritually stronger than me. You know a Christian man, a Born again Believer a man who TRULY had a 'RELATIONSHIP' with God. A praying man. A man who actively 'TALKED' and 'WALKED' with God. A man who had a heart for God and was seeking God daily. A man who could 'HEAR' from God. More importantly a man who 'LOVED' God. And because of that Love for God, A man who understood & knew how to love is wife as Christ loved the church... Hmph as far as I was concerned if he Truly had those spiritual aspects in place ALL the rest would be added. BUT wait, of course the rest couldn't be added without my physical attributes on the list also. I mean what is a 'LIST' if you don't add the attraction. Well, well, well, let me just say that when that love jones comes down on you that "LIST" starts to look all to superficial on the physical attributes side... Cause let me just say that NO he did not come in the package "I THOUGHT" was 'BEST' for me. After all, where was my six foot 2, six foot 4 adonis? I mean I even mentioned it to him. Can you believe that? Hmph, I felt I had to be honest BUT OH isn't it interesting how no matter what. No matter what I 'THOUGHT' I wanted and 'THOUGHT' I knew what was best. This man is 'EVERYTHING' spiritually and physically I want in a husband. My attraction to him is almost unbelievable! Can you believe I was going to pass him up simply because the 'PACKAGE' wasn't EXACTLY like I believed I wanted it to be... EXACTLY like I thought it had to be in order for me to have a future with him... (hmmmm... Lord I know you know many of folks who have turned away your best because it wasn't in the 'right' "PACKAGE") Lord I know now that the looking at the 'PACKAGE' has nothing to do with God's best for me. I was only trying to find a way to disconnect from him because surely it was to good to be true. To good to be true for this man to have found me like he did and at this moment of my life. It just couldn't be happening I mean Lord the things he was saying to me. The things he wanted... Could it be? Could he really be the he you have for me? Because Lord as far as I was concerned to "ME" he is it. He is just right for me... everything I could want and more. When I see him from a distance or enter a room WOW what a joy to see, when he smiles he energizes me! When he speaks he consoles me, he gives me hope, he causes me to want to be a better me... He causes me to want to know more of the Jesus in me!

So, why Lord, why is it NOW after all this time I have to set him free... I thought this is who you wanted for me????????

Oh I get it... I see... It's no ones fault really. There is no one to blame. For I simply took my eyes off Thee God the one whos name is like no other name... You brought him into my life and a wonderful friendship began. Than I ran... ran away with my own selfish desires allowing them to take over and I stopped seeking Your face and started seeking his. I got caught up in what I was feeling and what was being said. Which in turn clouded my head. See it was never about what he was saying BUT it was ALWAYS about what Gods word says... Lord I realized that I had forgotten that "I can do nothing without you" Because Your word says:"I Can do ALL things THROUGH Christ who strengthens me". Lord You give me the strength to believe and know what Your BEST is for me. Not create my own best. You give me the strength to remain faithful to You. Not become faithful to someone who doesn't even know if they want to be with me/doesn't know if they 'can' be with me. You give me the strength to surrender ALL to You and actively, daily seek Your face. Not seek after the desire of a man who doesn't even see a future with me. You give me the strength to stand apart, to set myself apart from the 'MANY' and wait on You to provide. Not settle for being lumped in with the 'MANY' waiting to survive. You give me the strength to be still and Know that You are working things out for my Good. Not run ahead of You and work things out for myself all while being misundestood. You give me the strength to be patient and wait on You to reveal "YOUR WILL" for my life... Not create and design my own will thinking that alone will suffice...

Lord I know that it is Your will that he is in my life. If for no other reason then just to be a true godly friend. You couldn't have put him in my life as such a friend at any better time then when You did. Developing a Friendship with him has been so rewarding and has caused me to draw nearer to You God. It has given me hope that your BEST is worth waiting for and that I will not be disappointed in it... in the him you have for me! Forgive me for getting ahead of You and thank you for Your forgiveness. Thank you for never leaving nor forsaking me. Thank you for Your mercy and Your grace. Thank you for ALWAYS wanting the BEST/Your BEST for me. So it is with the knowledge and understanding of this that I realize I had to set him free. Set him free from the IDEA of him I had him prisoner to. Set him free from the IDEA of him I had myself prisoner to. Set him free from the Roller coaster ride of my emotions. Set him free from the words he spoke that I latched on to. Set him free to make mistakes and learn from them. Set him free so I can be me and honor the friendship you BLESSED me with. Set him free so that I could be free because it was never my place to try and create 'my' own will nor impose 'my' will on his life to satisfy me. My prayer is that he will forgive me and understand that Lord God your will is what is most important . Your will is what I seek for my life and so I had to COMPLETELY set him free by letting go in order to let God...

Selah
Current Mood:

hopeful

For I see it so clearly... me, waiting and anticipating his arrival home. Even though we spoke on and off all day by phone. I'm waiting ready to greet him with a warm smile, HUGE hug, a passionate kiss. I help him to unwind, giving him a moment if needed for I am eager to hear of his day and learn of what I missed. Together he and I "WE" are Unstoppable, Unmovable, Showstoppers because we Love each other with Gods Love and "WE" put God first above ALL others!!! Every day I notice him, I regard him, I honor him, I prefer him, I venerate, and I esteem him. I defer to him, praise him, Love and admire him exceedingly...(Eph 5:33)

The he, the him I am referring to is my husband. I am his beloved and my beloved is he... Soon "WE" will be three my husband and me because I carry our child and one day it will be not only me that waits for him, for he but "we" our child and me who waits for his arrival home. Then "we" will shower him with hugs and kisses, laughter and misses (I missed you)... There is so much more I see... so much more to come... so much more God has in store for he, for me, for "WE" because soon this will be my "REALITY" !!! However, for now though it is this I see Spiritually AND

I see it so clearly........

Current Mood:

validated
HE MAKES ME BLUSH. HE MAKES ME SMILE. HE MAKES ME FEEL SEXY. HE MAKES ME FEEL SPECIAL. HE IS RESPECTFUL, GENTLE, YET VERY MASCULINE AND STRONG. HE IS CONFIDENT, KIND, THOUGHTFUL AND AT THE SAME TIME HE CAN DRIVE ME INSANE.

OH MY GOSH IT IS A 'CRUSH' AND I HAVE ABSOLUTELY NO IDEA WHAT TO DO ABOUT IT. I LOVE TO SPEAK WITH HIM. TO BE NEXT TO HIM. I LOVE TO STUDY THE FEATURES OF HIS FACE TO WATCH HIM SPEAK, TO WATCH HIM MOVE, TO WATCH HIM DANCE.. OH MY GOODNESS IT JUST MAKES ME FEEL ALL GOOEY AND WARM INSIDE.

NOW ISN'T THIS JUST THE MOST SILLY THING YOU HAVE EVER HEARD OF?? ME AT 34 WITH A 'CRUSH'... I DON'T REALLY KNOW WHAT TO DO ABOUT IT. ALL I CAN SAY IS I LOVE TO BE WHERE HE IS. I LOVE WORKING WITH HIM AND I DARN SURE LOVE TO DANCE WITH HIM...
Current Mood:

flirty

I have had the opportunity to find out that according to the masses there is some kind of peace and complacency that comes with 'DOING WHAT EVERYBODY ELSE' is doing or believing is natural to do. Hmmm.. I've also come to realize that in life and dealing with others whether we want to or like to admit it or not.. society lives and breaths 'SELFISHNESS'... (basically, saying whatever, whenever to get what "THEY" want or make others view them in a certain light) I mean don't get me wrong when it comes to the people we work with or our so-called close knit group of friends we put on the 'CHARM'... making sure that we announce and defend that we are indeed 'GOOD PEOPLE' pretending to do for others as to not appear 'SELFISH' at all... Not realizing that this kind of behavior alone is another form of 'SELFISHNESS'... (secretly bringing attention to oneself is indeed.. Selfish in it's own right) U know I was always under the impression that those who 'ARE' about it.. Just 'BE' about it. I mean it is just that simple. No gray. Just 'BLACK & WHITE'.. Don't get me wrong I've suffered from this same 'AILMENT'.. The "ME" zone. Which by the way there is nothing wrong with looking out for yourself and making sure that you protect yourself from 'NEGATIVITY', 'PHYSICAL & MENTAL DANGER etc.'. But in the GRAND SCHEME of things isn't it just as important to seek 'TRUTH'... GODLY TRUTH that is. Isn't it JUST AS IMPORTANT to reach out to others I mean truly reach out to say 'HI' just plain ole'... 'HI' from time to time. Or what about just admitting that you indeed do not have all the answers and yes sometimes (while running the rat race called life) you need someone to lean on if only to say.. GOSH hold on a minute I need to rest cause I'M tired. You know it is ok to appear 'REAL' to others. I mean you never know how sometimes that alone has a healing affect for your mind, body and soul and sometimes even someone else's. Why oh why are we caught up in the 'APPEARANCE' act?



I've been thinking about this and recently found myself just 'FULL'.. Full from dealing with 'FAKE FOLKS' as I call it. See when you are on the path of 'TRUTH' the last thing you need to deal with is 'FAKE FOLKS'.. OR just plain old 'FALSE PERCEPTIONS'.. I mean I figure thus this being the reason you are on the journey to 'TRUTH'. I would think that to even begin such a journey one realizes that 'THEIR' life has been 'FALSE' and therefore are in need of 'TRUTH' as not to go insane. Ding.. Ding.. Ding.. This would be me. Once I realized I was caught up in the 'APPEARANCE' act. I had to take on another role. Cause that script was getting 'TIRED' and getting me 'NO WHERE'.. I simply must believe that there is in fact more to life than: WHAT DO MY FRIENDS OR FAMILY THINK?, WHAT ABOUT BUSH?, THE WAR, TAXES, MAKING MONEY, BUYING HOMES, SOCIAL STATUS etc. I mean don't get me wrong this is our 'REALITY' as people who live in a world that runs on 'MONEY' but must it 'DEFINE' us. Must it drive us suck up our energy & consume us or be are main focus for living. When it is all said and done 'Will it really matter?"... SELAH!!!!

The one thing I realize is that with everything going on around me & in my life when I reach a point of 'BEING FULL' as I like to call it. My first instinct is to 'SHUT DOWN'... kick folks to the curb sort to speak. Of course, this leaves them thinking.. Now what is her problem and what did I do this time. And the sad truth is IT really is never about them. Anyway, honestly for me, I've found that this 'KICKING FOLKS TO THE CURB' mentality only lasts an instant. Which is why to some.. "Who basically just don't get it."... One can appear to be wishy washy or 'UNSTABLE'.. ON THE CONTRARY, what I've come to learn about myself especially while on this journey of 'TRUTH'.. is ALL THIS OTHER STUFF in life matters a DAMN (as my best friend TORRIE would say) and The only thing that truly matters to "ME" in life is in fact 'AM I in right standing with GOD'.. and if so then surely I cannot turn my back on FAMILY, FRIENDS etc. I know what it is like to have someone turn their Back ON YOU for whatever reason they deemed necessary at the time. I myself have turned my back on a FEW. This does not feel good to say the least no matter which end (the turner or turnee) you fall on. Don't get me wrong.. when I look back on my life I know I've been that one to 'UP & MAKE' a drastic change or two. Without notice, sometimes leaving family & friends wondering yet again... "NOW WHAT IS HER PROBLEM". Nevertheless, I've always come to my senses. reached back to connect with others and sometimes apologize for the sporadic behavior. I've also had friends or family, do the same.. You know go missing in action from time to time. And yes, I've been that one to send a phone call, text message, email, shout a gram.. (LOL) you name it to say... "Hey, what up witcha?".. "Hope all is well" All in all I guess what I'm discovering while on this journey is that part of my 'TRUTH' is "Everything is Everything".... And with that I've come to the understanding that 'THIS IS JUST WHO I AM'... I'M A FIGHTER.. even though my stuff is 'RAGGEDY' at times, my 'DELIVERY' not the best. I JUST CAN'T GIVE UP ANYMORE ON THE THINGS THAT MATTER. And LIFE if I'm truly going to live it to the fullest.. comes with it's 'STRANGE FOLKS' with their own 'REALITY'S' and I've got to let folks be themselves NO MATTER how strange, fake or otherwise it may seem. Yes.. yes.. I know that there are times when 'LOVING FOLKS FROM A DISTANCE'.. is in order. (LOL) I guess the key is in fact to LOVE them.. You know that 'GODLY' Love them and keep on moving if you must. However, sooner or later we all come to realize that there really is more to life than the Day to Day grind. Sooner or later people will reach out and understand that the bonds you forge over time with first and foremost GOD then Family & Friends etc. Are really the BONDS that carry you through from this life to the next. All this other stuff is just residue.....

A thought: Even when some of those bonds are just a shout out from time to time the affect or impact on someones life can be monumental. I say this because I have a friend who I've come to know and respect and I must say I've known him for quite some time now. I mention him because the way he is has never been something he has had to proclaim or defend.. He is who he is and I can trust that he will be that until the end. He has never given me false hope or a run down on what he represents. I would assume that anybody who knows him knows beyond a shadow of a doubt that he will in fact be 'TRUE' no matter what. Anyway, there are others in my life that I believe the same about. But for some reason in my life.. He stands out above the crowd. You see this friend is not someone I have the pleasure of speaking to as much as I used to when he lived near me many years ago. And there was a time there that we had lost touch completely.. However he surprised me when he called my parents one day.. inquiring about my where abouts. This just floored me. At the same time though it brought with it a since of good tidings. And to this day. know matter what or where he is in life if we don't speak often.. he has never failed to send me this one message: "Rox, How are you? I'm still with you. I haven't forgot about you and I hope all is well"...call me when you can. AND with that so our friendship continues and whether he knows it or not. Just that alone over the years has spoken volumes to me and has brought many a smile to my face. I'm sure to some this would be an insult but for me it's just what the doctor ordered at times. See for me it's the little things that MEAN so much. And taking a minute out of a busy life, a comfortable life, a stressful life, etc. To acknowledge another's existence is definitely to 'ME' part of the journey of 'TRUTH' and "LIVING LIFE TO THE FULLEST"...

So..... My cup may be full... But guess what? I'm hear, I'm alive, I'm growing, I'm here if you need me and I'm coming to an email, text message or phone call near you...........

SELAH!
Recently,
Current Mood:

accomplished


WELL 2007 introduces a new phase of my so called writing (journaling) experience. By nature I'm a "Deep Thinker" always wandering why people (including myself) do what they do. I mean there are some times when one asks THYSELF.. "What in the hot place was he/she thinking???" (note: that's what in the HELL for those who just don't know...) MAAAN.. I have to say that it is this question alone that drives me to pick up pen and paper, or log in to the computer to "GET 2 WRITING" so to speak.
..................AND......... with that I must say that among other things.... The creation of this Live Journal has also been birthed out of this one question alone.

LIVING IN REALITY IS MY CLAIM TO FAME and believe it or not. There are a lot of us out in the world today who just don't quite want to travel this road or acknowledge it's existence. How can you not live in 'REALITY'???... I mean why do we constantly try to deceive ourselves about our current place or disposition on life?? I hope this journal will bare witness with some cause it's intent is nothing more than an online account of "ROXXIES REALISM". REALITY if you will...

Hopefully, you will enjoy the read and please feel free to comment.

and so it begins.......

"THE TRUTH WILL SET YOU FREE"....
or so I've been told...................
"SELAH"
For so long now I've grown accustom to writing down my feelings. This of course can take on different forms. (IE, a letter, journal, quick note, etc.)I've even joined the blogging community on yahoo 360. All of this in an effort to share with all who will take the time to read; my feelings and my 'REALITY'...
Current Mood:

creative